Essential Readings in Assessment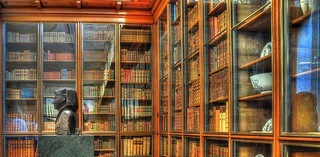 These articles and reports include an array of information on assessment including classroom, formative, standardized, local, national, and international measures.
Current Research and Reports

The Gordon Commission: A Statement Concerning Public Policy on Assessment
Established by ETS, the Commission makes recommendations for a national assessment policy that requires a "fundamental reconceptualization of the purposes and process of educational assessments." They believe that assessment must support teaching and learning, incorporate 21st century skills and better reflect what is known about student learning. Their work is especially relevant as the assessment paradigm is shifting from local decisions to national policy.
Brown Center Report on American Education: How Well Are American Students Learning
Brown Center on Education Policy at Brookings
Includes predictions for the impact of the Common Core on student learning, a review of NAEP achievement gaps, and insights on the misinterpretation of international test scores.

America's Report Card: Children in the U.S.
First Focus
For the first time in history, the lives of America's children have become worse over the last ten years. This report shows changes in economic security, housing, child care, education, child welfare, and health.

Case for Formative Assessment
OECD
The value of formative assessment and its key elements is explained and supported through research and case studies.. Recommendations are made for policy and practices that could strengthen the day to day use of formative assessment and improve learning outcomes.
Teaching and Learning 21st Century Skills: Lessons from the Learning Sciences
Asia Society and RAND Corporation, Anna Rosefsky Saavedra and V. Darleen Opfer
As globalization, technology, migration, environmental, and political changes make life more complex in the 21st century, preparing students for work, citizenship, and life, has also become more complicated. This report summarizes 21st century skills, examines why they must be taught, and explores strategies for teaching and assessing them.
Stars by Which to Navigate: Report on Common Core, NAEP, TIMSS, and PISA
Fordham Institute: Sheila B.Carmichael, W. Stephen Wilson, Chester E. Finn, Jr., Amber M. Winkler, Stafford Palmieri
The purpose of this report is to assess the content, rigor, clarity and specificity of the Common Core as compared to PISA and TIMSS.
Will It Be On The Test
This review from the Kettering Foundation looks at how school leaders and parents think about accountability in public schools. Areas of agreement and tension are explored. Reform and accountability are priorities as parents and educators grapple with students responsibility and failing schools.

Common Core Standards

English Language Arts
Mathematics
The standards, created by National Governor's Association and the Council of Chief State School Officers, define the knowledge and skills students need to develop during their K-12 education in order to be successful in college and careers.

Readings: Foundations of Assessment
Fundamental Assessment Principles for Teachers and School Administrators
James H. McMillan
This article gets right to the heart of good assessment practices. Key ideas include using measurement and evaluation to inform assessment, using multiple methods to improve instruction, and that it should be valid, fair, ethical, and reliable.Readings: Classroom and Formative Assessment
A Primer: Diagnostic, Formative, & Summative Assessment
Richard Swearingen, Heritage University, 2002
This brief introduction to assessment includes definitions, purposes, and principles of different types of assessment.

A New Kind of Testing: There's yet another testing criterion barreling down the pike--and this time researchers, consultants, administrators and teachers all welcome it.
Julie Sturgeon
District Administration, August 2006
This is a close-up view of good assessment, what it looks like, and where it's happening.Readings: Formative and Classroom

Readings: Formative and Classroom
Assessment for Learning: 10 Principles
Originally published by The Assessment Reform Group, but no longer available at their site, http://www.assessment-reform-group.org.uk, it can be accessed through this link. It is a clear graphic of the role and use of assessment.
Inside the Black Box: Raising Standards Through Classroom Assessment
Paul Black and Dylan Wiliam in Phi Delta Kappan
This meta-analysis of over 250 studies led the authors to conclude that formative assessment can raise student achievement.
Using Formative Assessment to Individualize Instruction and Promote Learning
Juliann Kaftan, Gayle Buck & Alysa Haack
An action research study on sixth grade science teacher's use of formative assessment showed that it supports good instruction and served as a tool to recognize and respond to student learning.

Every Day in Every Classroom
Laura Greenstein
Every teacher can incorporate formative assessment in daily classroom practice. Here are several feasible ways to blend it into teaching and learning.
Seven Keys to Effective Feedback
Grant Wiggins
Educational Leadership. September 2012, 70(1) pgs 10-16Feedback is one of the most powerful influences on student achievement, but only when done right. Wiggins explains the essentials of best practice in feedback including goal-referenced, understandable, actionable, timely, and ongoing.
Feedback: Part of a System
Dylan Wiliam
Educational Leadership. September 2012 70(1) pgs 30-34
Although there's not one best way of providing feedback, certain strategies can support a growth mindset that puts students in control of learning. These strategies focus on student's achievement of the task and emphasize actions that are within the student's control.

Linking Classroom Assessment with Student Learning
ETS
Formal and informal classroom assessment is a critical factor in planning instruction and monitoring learning. This report provides advice for developing quality assessments that are accurate and relevant. Information on constructing assessments and analyzing results is also included.

Differentiated Assessment
Doug Reeves in ASCD Express Vol. 6 #20
Reeves identifies three essentials to student motivation and engagement as choice, power, and competence. He gives examples of choice in assessment by allowing students to select which 10 homework questions to answer, selecting alternative ways to complete projects, and providing multiple paths to earning a grade.
Formative Assessment and the Common Core
The Common Core State Standards require educators to thoughtfully scrutinize the standards and then design instruction that strengthens learning outcomes for all students. Formative assessment is one of the best tools for this purpose.

Readings: 21st Century Skills and PBL
Assessing 21st Century Skills
National Council on Measurement in Education
The authors seek to define 21st century skills and summarize the research on measuring these skills. They also make recommendations for best practice.

Measuring Skills for the 21st Century
Elena Silva, (2008)
A broad view of 21st century teaching, learning, and assessing that incorporates the ideas of the New Commission on the Skills of the American Workforce, EnGauge, TIMSS, PISA, and the Partnership for 21st Century Skills.
Assessing Creativity
Susan Brookhart, Educational Leadership, February 2013, 70(5), 28-34
Is it possible to assess creativity? In this article creativity is defined, elements are explained, examples are shown, and strategies for assessing creativity are illustrated
Ten Tips for Assessing Project-Based Learning
Edutopia
Very useful guide from Edutopia supporting the importance of learning through hands-on projects. The learning outcomes of projects can be difficult to measure with multiple choice tests. Their tips are clearly explained and the links and resources are relevant and useful.
Readings: Standardized Testing and Assessment Systems
Test-Based Accountability in Education
National Academies Press, Michael Hout and Stuart Elliott
Incentives, including rewards and consequences for raising high stakes test scores have not increased standardized test scores.
Tests and the Teacher
RAND Education
Achievement tests tell us about teaching of reading and math, but not other subjects or other important skills. Teachers contribute to growth in learning but cannot control factors beyond their classrooms. Thus, it is important to look beyond test scores to evaluate a teacher's full contribution.
College and Career Readiness: Closing the Expectations Gap
National Education Summit on High Schools
5th Annual Progress Report on the alignment of high school policies and practices with the demands of college and careers. It includes a state-by-state analysis of expectations and readiness.
Standards, Assessments, and Accountability
National Academy of Education
A review of the 20 year history of standards-based education and recommendations for accountability systems and finding balance between assessments for accountability and assessment for instructional improvement.

Incentives and Test-Based Accountability in Education
National Academies Press
This report includes a synthesis of research from psychology, economics, and education on how incentives have both positive and negative effects. Over time, rewards, and sanctions to motivate teachers, students, and school leaders to improve test scores have expanded.. Consideration in designing effective incentive systems and evaluating their success are considered.
Five Assessment Myths and Their Consequences
Rick Stiggins; Ed Week, October 2007
"America has spent 60 years building layer upon layer of district, state, national, and international assessments at immense costs- and with little evidence that our assessment practices have improved learning. True, testing data have revealed assessment problems. But revealing problems and helping fix them are two entirely different things.".
How the World's Most Improved School Systems Keep Getting Better
From the McKinsey Foundation, this report tracks data from over 30 years and combines it with interviews of over 200 international educational leaders to unravel the indicators of progress along critical pathways of reform. The results provide a roadmap to educational improvement based on school systems in different parts of the world that have registered significant sustained and widespread gains in student outcomes.
Performance Counts: Assessment Systems that Support High Quality Learning
In this white paper Linda Darling-Hammond describes what a student assessment system could look like if built from the principles and best practices found in current educational research and effective educational systems in the U.S. and around the world.
Meaningful Measurement: The Role of Assessment in Improving High School Education in the Twenty First Century.
Alliance for Excellent Education (2009)
A comprehensive and extensive look at important assessment issues and promising practices. Topics include the measurement of college and career readiness, performance assessment, international assessment, and government agendas.
Reform at a Crossroads: NASBE Study Group on Assessment Systems for the 21st Century Learner
In calling for balanced assessment systems, the NASBE supports the replacement of the current patchwork system of assessment with one that measures the skills and knowledge that 21st century graduates need to succeed. Recommendations include greater emphasis on formative and classroom assessment, multiple measures, longitudinal data management, and improved teacher assessment literacy.
Transforming K-12 Assessment: Integrating Accountability, Testing, Formative Assessment, and Professional Support.
This paper presents a brief overview of the status of K-12 accountability testing in the United States. Problems with the current system are identified. Recommendations are made for a new national assessment model. The technological challenges of this new system are discussed.
Books

There is so much to read about the topic of assessment. This is just a starting list of one's I've found especially useful. More will be added and suggestions are welcomed.
Ainsworth, Larry &

Viegut

, Doug. (2006). Common formative assessments: How to connect standards-based instruction and assessment. Thousand Oaks CA:

Corwin

Press.

Brookhart

, Susan. (2008). How to give effective feedback to your students. Alexandria, VA: Association for Supervision and Curriculum Development.

Brookhart

, Susan, (2010). How to assess higher-order thinking skills. Alexandria, VA: Association for Supervision and Curriculum Development.
Chapman, C. & King, R. (2005). Differentiated assessment strategies: One tool doesn't fit all. Thousand Oaks, CA:

Corwin

Press.
Costa, Arthur L. (2001). Developing Minds: A resource book for teaching thinking,

3rd

edition. Alexandria, VA

ASCD

. Supports a vision of more thoughtful ways of managing learning that builds on the explicit application of habits of mind. Several chapters focus on assessment.
Fisher, Douglas & Frey, Nancy (2007). Checking for understanding: Formative assessment techniques for your classroom. Alexandria, VA: Association for Supervision and Curriculum Development.
Thomas

Guskey

, Ed. (2009) Teacher as Assessment Leader. Bloomington, IN: Solution Tree
Jacobs, Heidi Hayes. Editor (2010) Curriculum 21: Essential education for a changing world. Alexandria, VA:

ASCD

. The authors make a powerful case for overhauling and updating K-12 curriculum, instruction, and assessment.

Marzano

, Robert J. (2010). Formative assessment & standards-based grading. Bloomington, IA:

Marzano

Research Laboratory

Pellegrino

, J. W.,

Chudowsky

, N., & Glaser, R. (

Eds

.)(2001). Knowing what students know: The science and design of educational assessment. Washington,
D. C.: National Academy Press.

Popham

, W. James. (2008). Transformative assessment Alexandria, VA: Association for Supervision and Curriculum Development.
Reeves, Douglas B. (2004). Accountability for learning: How teachers and school leaders can take charge. Alexandria, VA: Association for Supervision and Curriculum Development.
Reeves, Douglas, B. (2008). Ahead of the Curve: The power of assessment to transform teaching and learning. Solution Tree at http://www.solution-tree.com

Schmoker

, Michael. (2006). Results now. Alexandria, VA: Association for Supervision and Curriculum Development.

Stiggins

, Rick. (1999). Assessment For learning: A vision for the future of assessment in the United States. Portland, Oregon: Assessment Training Institute.

Stiggins

, Rick. (2001) Student-involved classroom assessment. Upper Saddle River, N.J.: Prentice-Hall Inc.
Tomlinson, Carol Ann and Moon, Tanya (2013). Assessment and student success in a differentiated classroom.

ASCD

Trilling, Bernie and

Fadel

, Charles. (2009).

21st

century skills: Learning for life in our times.

Jossey-Bass

. A clearly written explanation of

21st

century education that includes global perspectives and examples in practice.

Wiggs

, Maryann and Ainsworth, Larry. (2012). Navigating Assessment and Collaboration with the Common Core State Standards. Lead and Learn Press.

Wiliam

, Dylan. (2011) Embedded Formative Assessment Bloomington, IN: Solution Tree Press
Wyatt-Smith, C. and Cumming, J.(2009). Educational Assessment in the

21st

Century. Springer