These sites provide assessment references and resources on a variety of topics and perspectives. Data, research, programs, and educational improvement is emphasized. Most are freely available.

CRESST : Center for Research, Evaluation, Standards, and Student Testing
Based at UCLA, this organization conducts rigorous research studies and evaluations of educational programs. It emphasizes the design and use of effective assessments that improve learning outcomes.
Edutopia: the George Lucas Educational Foundation
The foundation offers a wide range of information from authentic assessment to rubrics. The site includes reprints, videos, and webinars from multiple sources. You are welcome to join groups on many topics from middle school to futurists.
Education Commission of the States
This vast site offers big-picture perspectives on educational policy and practice, research analysis, updates on current issues, and numerous publications that support the exchange of ideas, information, and experiences among the states.
Council of Chief State School Officers
An organization of educational officials who head departments of primary and secondary education in the United States.
Assessment and Accountability Comprehensive Center
This partnership between WestEd and CRESST provides resources to support student learning. Its primary emphasis is on assessment and includes information from day by day classroom assessment to standardized testing. Formative assessment and data use are two of its priorities.
Assessment and Teaching of 21st Century Skills
People access, use, and create information very differently from they way they did in the past. Technology has transformed the ways in which this is done at home, work, play, and school. This initiative is focused on defining those 21st century skills/knowledge, developing them through education, and measuring them using information technology. It is based at the University of Melbourn
National Center for Fair and Open Testing
This group works to ensure that the evaluation of students and schools is fair, valid, and educationally beneficial. Rather than relying solely on standardized testing, it encourages balance in educational assessment through the use of a wide range of measures.
United States Department of Education
A good starting point for learning more about national issues: ESEA, national standards, policy, budgets, and educational research.
The Nations Report Card From the National Center for Education Statistics: National Assessment of Educational Progress (NAEP)
This U.S. Department of Education site summarizes the assessment of what students know and can do based on the NAEP test. It includes State and National scores are reported in a variety of content areas and disaggregated subgroups.
Schools Moving Up
A collaborative initiative with WestEd, it helps schools and districts address the immense challenge of raising student achievement.
Kathy Schrock's Guide
She was one of the first and remains one of the most comprehensive teacher resource sites that includes a guide to an array of educational topics. In relation to assessment, there is a link to her rubrics page that contains virtually every type of rubric you could want as well as guidelines for creating your own rubrics.
Authentic Assessment Toolbox
Developed by Jon Mueller, a college professor, this site includes strategies and standards for authentic assessment. He clearly explains how to develop authentic assessment and offers exemplars of them.
Data Use for Continuous Quality Improvement
Part of the Assessment and Accountability Comprehensive Center that provides resources for states to help them reach No Child Left Behind goals. The website was created by the National Center for Research on Evaluation, Standards, and Student Testing (CRESST) in partnership with WestEd, and supported by the United States Department of Education.
ERIC
This is a clearinghouse for educational assessment, evaluation, and research information. There's a large amount of information, but the full text links require sifting through ads and links to non-education sites. Editorial: This site isn't as helpful as it was before the Bush administration.
Cambridge Assessment Network
This international community of assessment professionals based at University of Cambridge provides a newsletter, seminars, professional development, and forums.
What Works for Educators
From the U.S. Department of Education, Institute of Education Science, this is a clearinghouse that summarizes research on effective interventions and practices. If offers recommendations, practice guides, and in-depth research improving instruction and assessment and in specific content areas.
Educational Research Service
This service summarizes and research and practices on a full spectrum on K-12 topics such as community relations, instruction, school improvement, accountability, achievement, assessment and standards. Most items have a fee for paper or electronic delivery.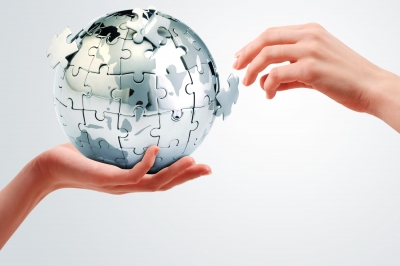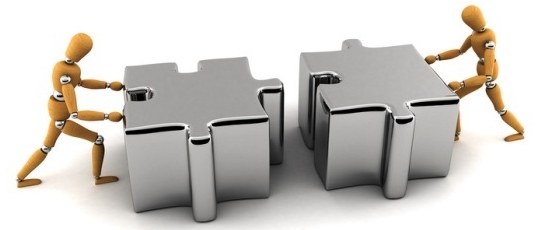 This section includes a wide range of educational organizations: Each has a unique mission, but all include assessment in their focus, projects, materials, and resources.
ASCD: Learn, Teach, Lead
ASCD offers extensive resources in teaching, learning, and leadership. Assessment information ranges from policies and standardized testing to classroom measures of learning.
AERA: American Educational Research Association
One of the oldest assessment organizations, AERA is "concerned with improving the educational process by encouraging scholarly inquiry related to education and evaluation and by promoting the dissemination and practical application of research results."
CPRE: Center for Policy Research in Education
This longstanding center is now home-based at the University of Wisconsin-Madison. It is the focal point for a 5 university consortium dedicated to improving student learning through research on reform, policy, and finance.
EPLC: Education Policy and Leadership Center
An independent organization whose goal is to encourage and support the use of more effective state-level education policies, to improve student learning, and to enhance educational opportunities for all learners. It includes a huge range of topics such as achievement gaps, governance, teacher quality, and technology.
CRPE: Center for Reinventing Public Education
The Center for Reinventing Public Education is based at the University of Washington. They conduct independent research and policy analysis on a range of K-12 public education reform issues. Productivity, choice, teacher quality, leadership, and urban reform are amongst their priorities
Achieve
A bipartisan government and corporate group emphasizing academic achievement, improved assessments, and stronger accountability. You'll find information on the common core and college/career readiness.
Assessment and Accountability Comprehensive Center
AACC implements and evaluates assessment and accountability systems so that states and districts can achieve national standards and academic proficiency for all students. Systems, data use, and accountability are its primary emphasis.
Assessment Training Institute
This group focuses on classroom assessment with the goal of improving achievement by integrating assessment for learning into everyday instruction. Events and resources are relevant and complimentary materials are available at the site.
International Association for Educational Assessment
This organization seeks to provide sharing of knowledge on the science and practice of educational assessment around the world. The site includes research, conferences, and emerging practices.
Organization for Economic Co-operation and Development/PISA
PISA, the Programme for International Student Assessment, is an international test for 15-year-olds in schools throughout the world. Reading, math, and scientific inquiry are measured in the context of skills needed for adult life. Here is where you can find the framework.

Center for Assessment: The National Center for Improvement of Educational Assessment
This non-profit organization focuses on improving student achievement through enhanced practices in educational assessment and accountability. It works collaboratively with others to design and implement effective policies and programs that support functional assessment practices.
Center for Public Education
This extension of the National School Boards Association offers information and links to many current issues in educational policy and programs including: school and teacher quality, 21st century education, evaluation, and assessment.
Phi Delta Kappan International
PDK seeks to support education through leadership, dissemination of research, and development of the next generation of educators. They publish a monthly journal: Phi Delta Kappan
ETS: Educational Testing Service
This service examines assessment through the lens of testing, assessment, standards, achievement gaps, and learning outcomes. ETS is the source for SAT tests, Praxis, and the Advanced Placement Program.

Partnership for 21st Century Skills
A national coalition of education and corporate organizations that advocates for 21st century readiness for every student. Their site offers tools and resources that fuse the three Rs with the four Cs: critical thinking and problem solving, communication, collaboration, and creativity/innovation. They support local, state, and national policies that promote 21st century teaching, learning, and assessing.
The Knowledge Works Foundation
KWF strives to provide leadership in the development and implementation of innovation and effective approaches to high school education. Their focus is on redesigning urban schools, developing STEM and Early College High Schools, and supporting student-centered approaches to delivering real learning and results in schools. Assessment plays a significant role in this formula.
The Gordon Commission
A group of educational leaders whose mission is to study policy and practice, evaluate the state of educational assessment, and generate recommendations for assessment that is beneficial to improving educational outcomes.
Brookings Institution
Their thoughtful ideas on the importance of a universally well-educated citizenry address many current topics from global issues to local perspectives.

RAND Education
RAND is a non-profit institute that seeks to improve policy and decision making in all areas of education through the use of impartial research, accurate data, and objective analysis.
PEW Center on the States
Pre-K, K-12 and Higher Education are the educational topics of the PEW Foundation. Its research topics, trends to watch, policy initiatives, and state view are comprehensive and informative.
Middle Web
"MiddleWeb provides a wealth of resources for schools, districts, educators, parents, and public school advocates working to raise achievement for all students in the middle grades."
National Association of Secondary School Principals
This organizations supports secondary principals in their leadership of schools. Some materials are readily available; others by subscription.
American Association of School Administrators
The ASSA is designed to provide state, city, and local leaders with up-to-date information on policy, adcvocacy, research, and leadership development.
National Association of State Boards of Education
The NASBE supports state boards of education as policymaking bodies on a wide range of educational issues. A recent publication: Assessments for the 21st Century Learner explores large scale and school-based assessment policies and practices.
National School Boards Association
The NSBA provides support to local school boards policy and practice. NCLB, standards, and teacher quality are among their current initiatives.
McKinsey and Company
A summary of recent research on a range of assessment related topics including global comparisons, educational leadership, achievement gaps, and teacher preparation.
Alliance for Excellent Education
Focuses on the needs of the most at risk secondary school students who are most likely to leave school unprepared for college, career, or productive lives.